Highway Matters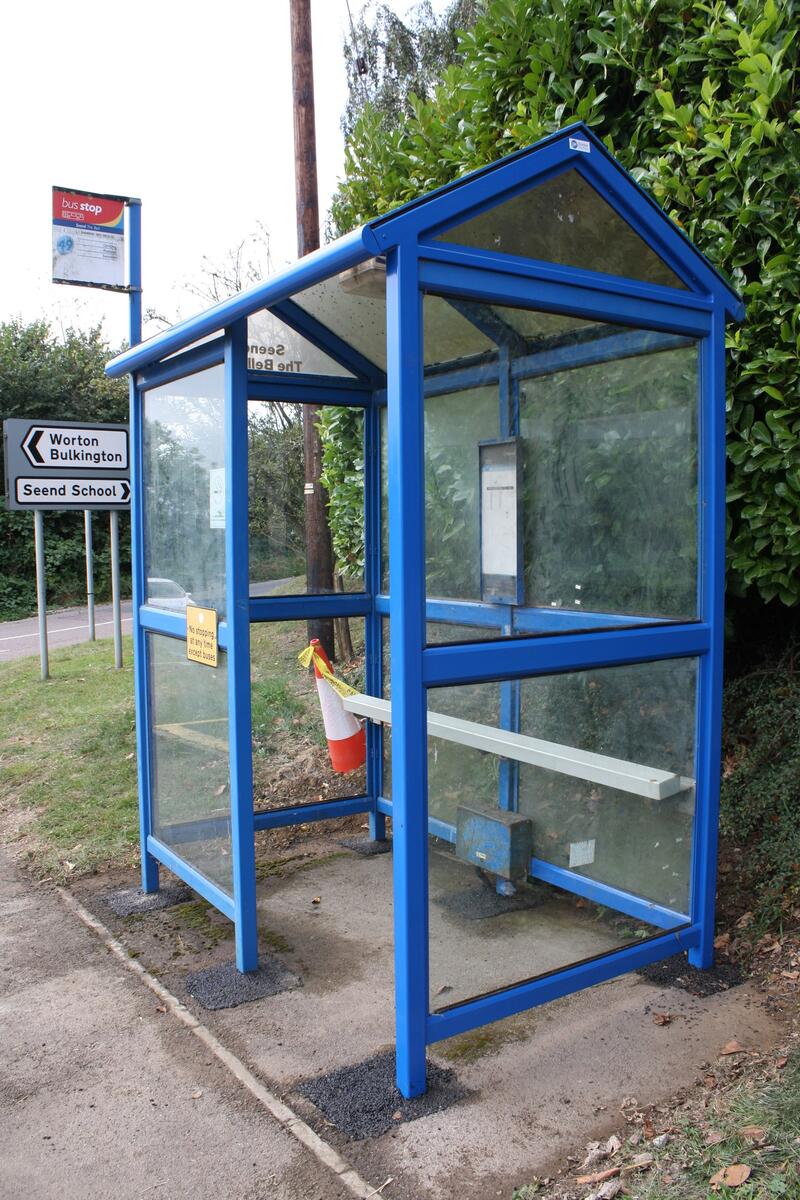 Any information about Highways in Seend Parish that might be of interest to parishioners, such as metro count results, will be published here.
Repair of Bus Shelter (eastbound top of Bollands Hill)
The eastbound bus shelter at the Bell crossroads has now been repaired. This was originally damaged following a road traffic collision back in July 2017. At the time, Wiltshire Council made the shelter safe, but had no funds to replace or repair it.
Its damaged state had niggled the Parish Council and many parishioners for some time, as it did not give a good first impression on entering Seend. Earlier this year, the Clerk was tasked to find out the cost of replacing the shelter, and in doing so found a company who could replace the damaged parts rather than replace the whole shelter at a much cheaper price which made it more affordable for the PC to get it fixed. With the help of £1,000 grant from the Devizes Area Board, the Parish Council got the shelter repaired in September and it now looks goods as new.